April 17, 2013 by editor
Category:
News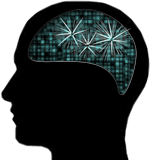 Once upon a time, in a land where young artists, designers, and writers fretted over how to protect their intellectual property without breaking the bank, a new company arose to save them all.
Write Vault,  blooming  in the vacuum of a well-loved service now extinct*, brings back the power protect one's intellectual property.
Have you ever created something, needed feedback from peers but wanted some form of protection before sending it out or applying for a copyright or patent?
WriteVault.Com gives you a place to store, time stamp, track, and share your work with the knowledge that in cases of misappropriation and intellectual theft, your entry on our site is admissible evidence in a court of law.**
In celebration of our launch, for the month of May, we're offering a 20% discount on every upload, that's $8.00 for 10 years of protection!
Use coupon SALE13 at checkout to redeem.
We Launch: May 1st, 2013
Don't forget to check us out on Facebook for news and updates, or sign up for our quarterly newsletter.
---
* WriteVault.Com is not associated with the former WriteSafe.Com. We were however inspired by it as previous customers and picked up where they left off. (They've been offline for several years.)
** Electronic files are admissible in a court of law as evidence, IF the file is archived to a remote site third-party website where neither the plaintiff or defendant has access to the file. WriteVault.Com provides the "no access" part by allowing you to upload your work but not to access the document/file/property once it's online. To protect our users from unauthorized access to the files on our network, each file registered with WriteVault.Com is stored in an area inaccessible via the website. We then back up our website to encrypted 'cloud' networks and offline storage for redundancy.
Tags: coupon, launch, sale
Comments: Comments Off on Launch is Go!
---
No Comments
No comments yet.
RSS feed for comments on this post.
Sorry, the comment form is closed at this time.