May 6, 2013 by editor
Category:
News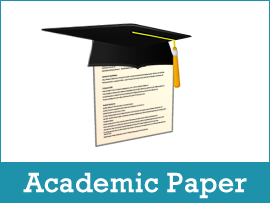 Today, in line with the closing of the academic year, we've added  "Academic Paper" as a Work Type when registering  an intellectual property.  This brings many more file types to the table that we now accept all in an effort to help our customers.
You may be wondering why we don't just say we accept them all, because the list is so long now.
We're wondering that too. 🙂
You may now register the following file formats/extensions:
.rtf  – Rich Text Format
.latex, .tex – LaTeX Source Document
.dvi – TeX DVI
We've also added the following archive formats, since many academic papers contain multiple files.
.zip – Zip Archive
.gzip, .gz – GZip Archive
.bz2 – BZip2 Archive
.sit – StuffIt Archive (MAC)
For more information on which file formats Write Vault accepts for registration of intellectual property, please  visit http://www.writevault.com/faq
Tags: bz2, dvi, gz, gzip, latex, new file formats, rtf, sit, tex, zip
Comments: Comments Off on New File Types Accepted at Write Vault
---
No Comments
No comments yet.
RSS feed for comments on this post.
Sorry, the comment form is closed at this time.