October 31, 2014 by editor
Category:
News
To our current customers: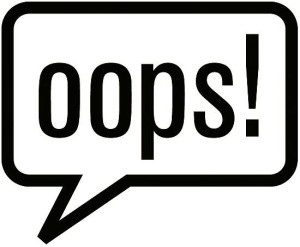 You may have noticed a 6-8 hour outage of writevault.com on October 29th with subsequent shorter outages on the 30th and 31st.
Our web hosting company spilled beer on their servers (or something else just as catastrophic) and created an outage that has now been resolved for the most part.
We wanted to let you know that your files are safe, your time-stamps are safe, and your accounts are in order. We're always backing up files, but our backups weren't needed at this juncture, just our patience.
Have a  safe and great Halloween, folks!
– The Write Vault Staff
Tags:
Comments: Comments Off on Temporary Outage – Oct 29th, 2014
---
No Comments
No comments yet.
RSS feed for comments on this post.
Sorry, the comment form is closed at this time.