February 22, 2018 by editor
Category:
News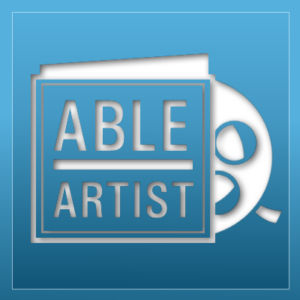 Write Vault would like to announce a partnership with the Able Artist Foundation. A nonprofit that works to bridge a financial gap many artists with disabilities and on fixed incomes face day to day.
The goal is simple for Able Artist:  pair people with disabilities who are on fixed incomes, like SSI and SSDI, with willing and generous corporate partners who are stepping up to say, "we believe that everyone should have a reasonable opportunity to obtain tools for creativity so they can discover talents within themselves , develop those identifiable talents into skills whereby they can then decide – for themselves – what they want to do next."
We courage businesses from all walks of life to partake in the same journey that Write Vault has undertaken and make a difference.
Visit: AbleArtist.org
Able Artist Press Release: PDF
Tags:
Comments: Comments Off on Joining Forces
---
No Comments
No comments yet.
RSS feed for comments on this post.
Sorry, the comment form is closed at this time.