October 12, 2020 by editor
Category:
News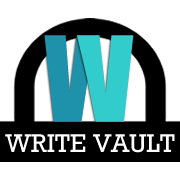 ---
Dear Write Vault Members,
Due to inconsistent quality control and technical issues with our current credit card processor, we will be switching to a new credit card processor on October 26, 2020 12:00 am CST. The change over will be instantaneous.
We're informing you because the checkout system may look slightly different on that date.
We are also dropping checkout support for PayPal.
If you feel like we should keep PayPal in the checkout section, please let us know your thoughts at info@writevault.com and we will consider adding it back.
As always, however, you can still send funds via PayPal (to billing@writevault.com), but please coordinate the transaction with us before you send the funds so we can make your credit purchase happen in a timely manner.
As a thank you for your continued patience during the first week of trying out our new system, you can use coupon THANKS20 for 10% off your credit purchases from October 26, 2020 through October 31st, 2020 12:00am CST.
Thank you for being a valued Write Vault customer.
If you aren't a member yet, swing on by and register! https://writevault.com/signup
Tags:
Comments: Comments Off on Member Announcement
---
No Comments
No comments yet.
RSS feed for comments on this post.
Sorry, the comment form is closed at this time.