September 4, 2014 by editor
Category:
FAQs
,
Helpful Hints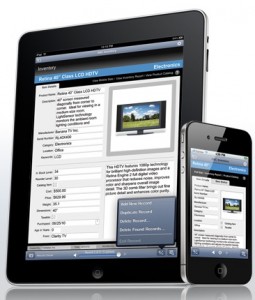 Write Vault is proud to be available to our mobile users, however, some of you mobile mavens (iPads, iPhones) may face some difficulties when trying to upload your scripts.
When you reach our registration form, and click the upload file button, you may be given only two folders to search — images or video. Chances are, your screenplay isn't located there, right?
When you create a screenplay on your mobile apple device (or store it via Dropbox, for instance), your files are stored in areas of your device that can't be reached when clicking an upload button on a web form.
This is because of default mobile browser, Safari. It's a very secure piece of software and it prevents you from uploading non-photo related files for a myriad of security reasons.
The fasted and best way to fix your problem is to use another browser when uploading work to Write Vault.
Solutions: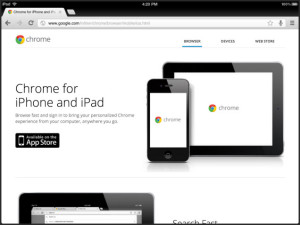 Free 
1) Change browsers.  Upload the Chrome browser to your iPad and you shouldn't have any more problems choosing the right file on your system to upload to Write Vault.
2) Email us your information. (Attach your file and give us your:  write vault login,  title, type of work,  description, other relevant information based on your type of work chosen on the form). You must have already purchased credits before contacting us. We'd be happy to create an entry for you and we do not view your files unless requested.
Not Free:
1)  iCab Mobile browser ($1.99)
https://itunes.apple.com/us/app/icab-mobile-web-browser/id308111628?mt=8

2) iUploader Mobile browser )$9.99
https://itunes.apple.com/us/app/iuploader-uploads-downloads/id527487442?mt=8 
---
For more information on why Safari prevents uploading of files on your apple device, please read this article published by: The iPad Academy
Tags: apple, faq, ipad, iphone
Comments: Comments Off on Help! I can't upload my work via iPad!
---
No Comments
No comments yet.
RSS feed for comments on this post.
Sorry, the comment form is closed at this time.