February 24, 2015 by editor
Category:
News
New at Write Vault: Gift your credits to another user!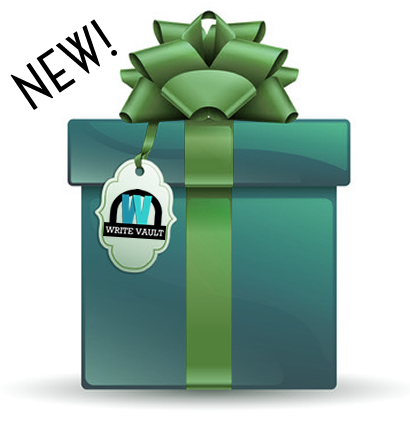 You may have noticed a new feature in your Write Vault account.
We rolled in the ability to gift credits a month ago to see what would happen and we're pleased to announce that it is now a permanent service feature.
If you love Write Vault and you want to quickly allow another user to register a document, now you can!
Gifting credits can be used in so many ways:
Is your fellow artist or writer out of funds to register a document?  Share a credit!
Trying to find the perfect prize for your competition? Give away credits!
Let your local artists know you support them by purchasing and gifting credits!
All you need is either their username if they're already a member or their user email address and we'll send them a letter announcing their gift in your name.
Please note: at this time, your recipient must be a member of Write Vault before you send them a credit*.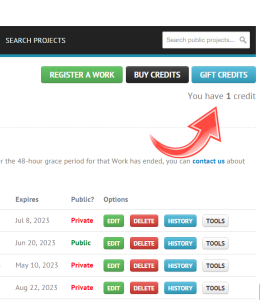 To give away a credit:
Simply click the blue button located in the top right area of My Account.
Insert the username or email address of the member you want to give credits to and a personal message.
That's it!
*In a couple weeks we'll be rolling out the ability to send credits to non-members, stay tuned!
---
Tags:
Comments: Comments Off on New at Write Vault!
---
No Comments
No comments yet.
RSS feed for comments on this post.
Sorry, the comment form is closed at this time.