May 1, 2013 by editor
Category:
News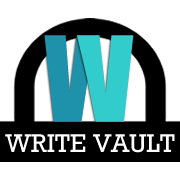 FOR IMMEDIATE RELEASE
WRITE VAULT LAUNCHES DIGITAL REGISTRATION SERVICE FOR ARTISTS AND WRITERS
LOS ANGELES, California (May 1st, 2013) – Write Vault (www.writevault.com) launches a digital registration service for artists and writers for the purpose of protecting intellectual property.  This service is aimed at artists and writers who need to provide proof of authorship before seeking feedback or coverage from third party sources.
A Write Vault Registration provides protection before and after gaining copyrights and/or patents/trademarks while simultaneously adding to a Member's collection of admissible evidence after a copyright or patent has been filed and arbitration over theft of a Member's intellectual property has occurred.
Write Vault also allows Members to toggle their registrations from "Public" to "Private" making their work accessible to other registered Members, while simultaneously providing a download history when the work is accessed.  Members may also communicate with other site Members for feedback should a project be set to "Public".
Registering a piece of work at WriteVault.Com is accomplished by creating a Member Account and then purchasing a credit ($10.00) which registers one piece of work for 10 years.  A 48 Hour Grace Period is granted to make changes to the work's descriptive fields, however, once a document is uploaded, it cannot be manipulated for security reasons and for the Member's legal protection.
Angelo Bell, writer and director of Resurrection of Serious Rogers has this to say about Write Vault, "I welcome the return of an online screenplay registration service such as Write Vault. I write for different mediums, so it's important to me to have a low-cost alternative to copyrighting in order to protect my work. The service at Write Vault is speedy and attentive. In no time I had three works protected, registered and uploaded."
Lisa Todd, writer, producer, inventor from 1539Productions has this to say about Write Vault; "I think this is a great alternative for copyright, especially as you continue on as a writer changing things up. This way you're only paying for the copyright when you are truly "finished". It's peace of mind when you share an idea of yours too."
The digital registration services of Write Vault are controlled by Managing Director, Stacy Porter and Head of Development, Devin Watson, both of whom are writers with a presence in independent film and publishing. As such, their personal interest in protecting IP rights on behalf of artists drives the company to remain on the forefront of technology, be affordable, and most of all, easy to use.
For more information about WriteVault.Com, go to: http://www.writevault.com/faq
WriteVault.Com launches May 1st, 2013.
Throughout May, use coupon code SALE13 for 20% off any credit purchase.
Write Vault services are not a replacement for copyright, patent or trademark applications.
Write Vault is a registration service providing time-stamped, proof of authorship certificates to its Members needing interim protection before filing official copyrights, patents or trademarks.
Contact: Stacy Porter
Phone: (323) 347-1376
Email: stacy@writevault.com
Website: http://www.writevault.com
326 N. Western #238
Los Angeles, CA 90004
###
Tags: coupon, IPP, launch, press release
Comments: Comments Off on Press Release – May 1st, 2013
---
No Comments
No comments yet.
RSS feed for comments on this post.
Sorry, the comment form is closed at this time.